5 Professional Grooming Tips Every Dog Owner Needs To Know
Pro Pooch's Professional Grooming Tips
1. Wash with a great quality shampoo.
Cheaper ingredients like alcohols any synthetics strip the skins moisture.
2. Don't forget about those other areas.
We tend to focus on the coat and nails but don't forget about those other areas like the ears and nose. A healthy dog needs to be looked after from head to toe.
3. Clean those teeth!
Think all dogs have stinky breath? Wrong! Studies show that by age three, 80 percent of dogs exhibit signs of gum disease. Regular cleaning will ensure plaque and tartar build up is minimised.
4. Protect dry skin.
In the same way that humans suffer from dry skin, dogs do too! In the UK we are exposed to very cold weather in winter, and the central heating can cause dryness. Investing in good quality skin balms can protect your dog from the elements. In the same way we use hand creams, and body butters your dog will benefit from the same.
5. Brush them more!
We work with a lot of groomers and this is their most common complaint. Dogs needs to be brushed a lot more. Brushing your dog's fur will help to move around natural oils and prevent dryness (as will choosing the right shampoo like we mentioned earlier).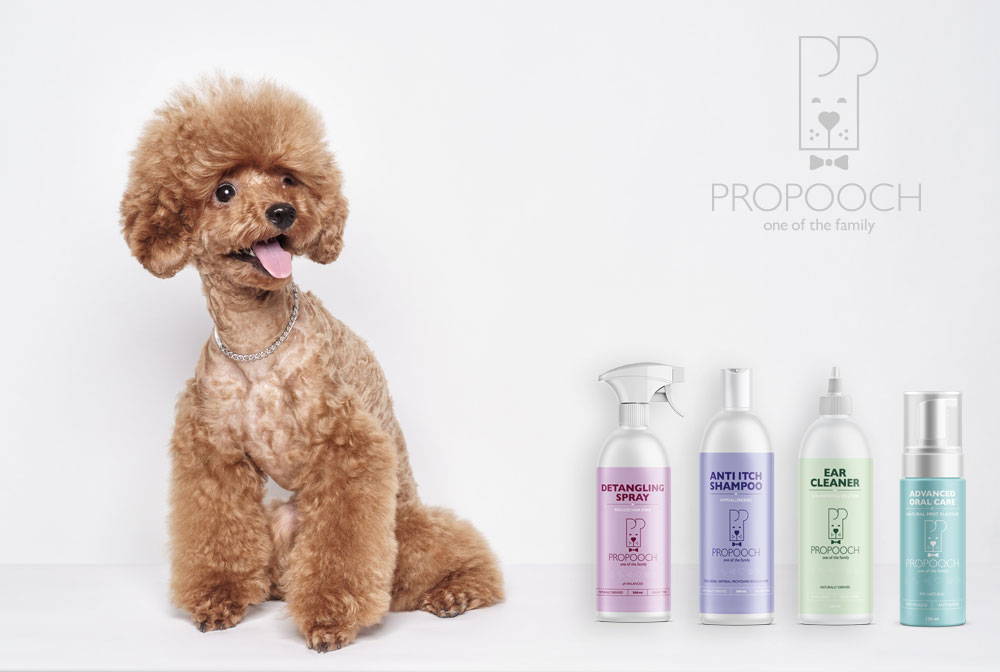 Do you consider your dog to be one of the family?
These days we focus so much on what we put into our bodies, health is more of a priority than it has ever been. "Ensuring that dogs have access to healthy wholesome products is something that I really believe in" said Lucy Forrester, founder of Pro Pooch.
"It still amazes me that grooming products are not regulated properly in the UK. Human cosmetics are regulated and for good reason too, yet there is no eqiuvalent for pet cosmetics"
At Pro Pooch we are proud of the ingredients we use in our products, which is why we follow the EU Cosmetic Regulations when producing our products, to ensure they get the same care an attention that human products get before they reach the market.
We are proud of the ingredients we use, we always invest in quality, even if it costs us a little more.
Professional Groomers Love Pro Pooch!
The line of products is not just for ethical dog owners, professional groomers across the UK have taken to Pro Pooch in a big way.
Performance of the products is just important as the ingredients that go into them, something not lost on Pam Delaney from Vale Dogs.
"It pays to invest in quality, particuarly with things like shampoo, not only does a good bottle making grooming easier, you can really notice the difference in the health of the dogs coat. We have tried a lot over 22 years in the business and Pro Pooch is up there with the best of them".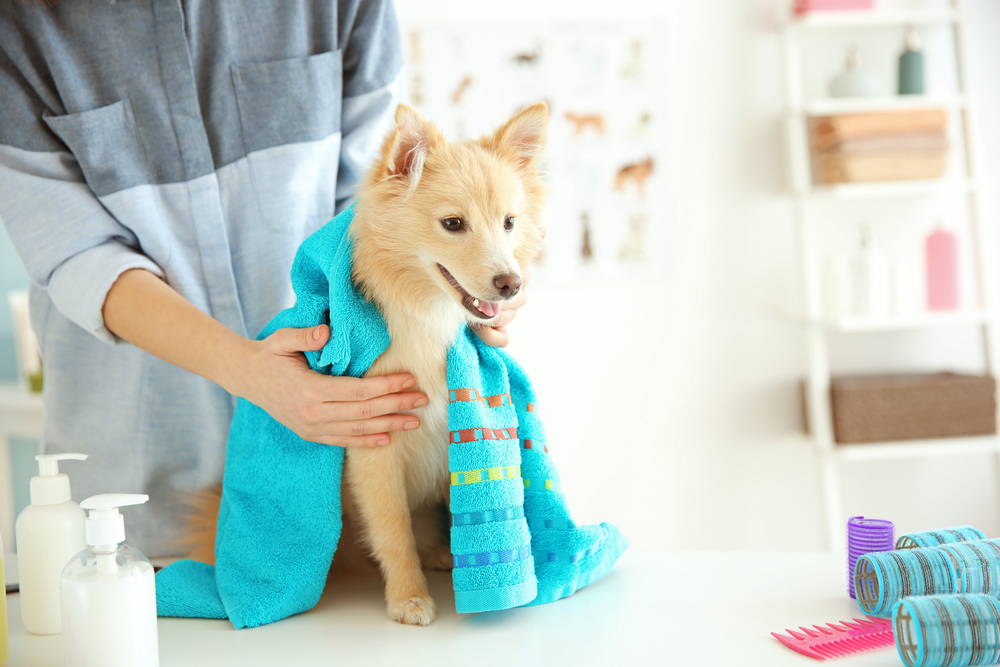 Professional grade, ethical dog grooming products. Used, tested and trusted by groomers around the UK.
Professional grade, ethical dog grooming products. Used, tested and trusted by groomers around the UK.
Pro Pooch products are tailor made for ethical dog owners.
No extra packaging, no animal testing, no parabens and always naturally dervived ingredients where possible.
Lucy says, "because we are a small family run company, I get the chance to speak with our wonderful customers on a daily basis. This means that we can incorporate our customers' ideas and feedback into new products, as well as improving existing ones, to ensure we are providing the best, most well thought out grooming products on the market".
Over the last 12 months our products have featured in the Kennel Club Dog Owners Handbook, K9 Magazine, Dogs Monthly and a variety of other publications and a number of products have received the highly regarded "Amazons Choice" award.  
"A dog is the only thing on earth that loves you more than he loves himself."
― Josh Billings
What people are saying
Over the moon with Pro Pooch customer service from start to finish. The Ear Cleaner we purchased has worked within a week after spending £££ on other treatments to no avail. I felt truly looked after. Well done!

Jane

Finally I have found some grooming products for my beloved dogs where the ingredients are not just an afterthought but the focus of the whole company.

Saanvi

Your oatmeal shampoo, Its not cheap but my goodness it has stopped Kato's itching after just a few weeks. I was sold by the products natural claims but the real benefit to me is how soft and supple his skin is after bathing. Most pleased.

Jan

I was cleaning with boiled salty water for a week to no avail. I have used these drops 3 times now over 2 days after cleaning and bingo the improvement is astounding. Thank you pro pooch I am amazed by this product.

Sam