Dog Nose Balm
SKU: PCH-021
✔ SOOTHES, NOURISHES & PROTECTS - Safely moisturises your dogs dry, cracked or chapped nose with our 100% natural non-toxic & lick safe formula.
✔ UNSCENTED FORMUALA - This balm is suitable for the most sensitive of noses. A gentle topical treatment that encourages natural healing.
✔ SUPER QUICK ABSORBTION - Designed to transport carrier oils into the nose tissue quickly to enable maximum absorption.
✔WATERLESS FORMULA - No mess, no spills and no waste. A rich and concentrated 100 ml pot containing carefully selected ingredients. FREE FROM SLES, SLS, DEA, SILICONES, PARABENS, ALCOHOL, ENZYMES.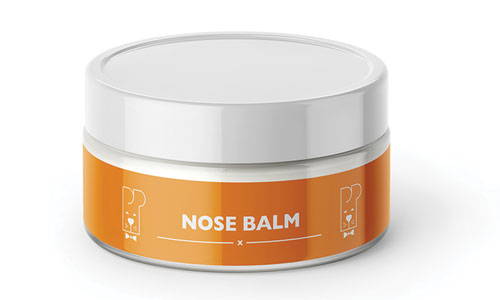 What people are saying
Over the moon with Pro Pooch customer service from start to finish. The Ear Cleaner we purchased has worked within a week after spending £££ on other treatments to no avail. I felt truly looked after. Well done!

Jane

Finally I have found some grooming products for my beloved dogs where the ingredients are not just an afterthought but the focus of the whole company.

Saanvi

Your oatmeal shampoo, Its not cheap but my goodness it has stopped Kato's itching after just a few weeks. I was sold by the products natural claims but the real benefit to me is how soft and supple his skin is after bathing. Most pleased.

Jan

I was cleaning with boiled salty water for a week to no avail. I have used these drops 3 times now over 2 days after cleaning and bingo the improvement is astounding. Thank you pro pooch I am amazed by this product.

Sam